Travel Destinations
Practical Information for Tourists Visiting Oslo, Norway
Best places to visit in Norway
You're going to love Oslo
Oslo is Norway's cultural capital, but it's also a sports and entertainment mecca. Forests, lakes, and hills surround the city, giving it a creative edge while also giving it a cosmopolitan feel.
You have a fascinating city with a rich heritage and friendly people when you add lively pubs and cafés, excellent restaurants and a diverse nightlife. This is a far cry from the stereotype of cold fjords.
What do you consider to be the most important asset in Oslo? Being on a human scale, it's easy to walk or bike around to see the city's monuments, museums, and world-renowned cuisine and other attractions.
---
Best Places to Visit in Oslo, Norway
Viking Ship Museum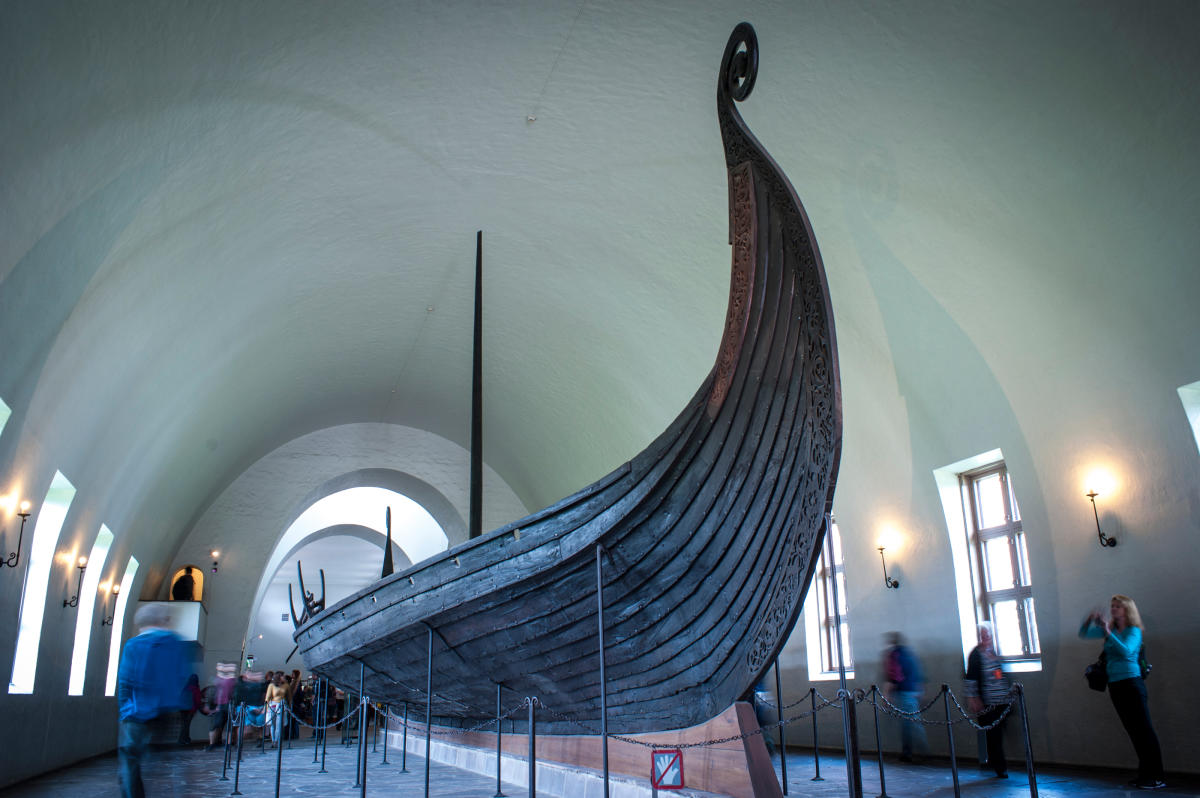 The Viking Ship Museum, one of the city's most popular tourist attractions, displays artefacts found in Norwegian graves as well as three wooden Viking ships dating from the ninth century. An important destination for tourists visiting Oslo, the museum houses some of the world's finest Viking ships, as well as artefacts gleaned from Viking cemeteries scattered across the Oslo Strait.
Scholar Gabriel Gustafsson of Sweden proposed in 1913 a unique structure for storing Viking Age artefacts discovered in the late nineteenth and early twentieth centuries. He was successful. The ships Gokstad and Oseberg were temporarily housed at the University of Oslo.
The hall for the ship Oseberg was built with Norwegian Parliament funds, and the ship was moved from the university's shelters in 1926 to the hall.
The ship halls of Gokstad and Tune were built in 1932. The final hall was completed in 1957 after being delayed by World War II. The vast majority of the other research, particularly that of Oseberg, is kept there.
During your trip to the Viking Ship Museum, you can get to know the sights, including them
The museum is famous for the fully completed Oseberg Ship, excavated from the largest known ship burial in the world.
Other major attractions at the Viking Ship Museum are the Gokstad and the Tune.
Additionally, it contains sleds, beds, horse carriages, wood carving, tent components, buckets, and other dangerous goods
The adventure movie The Vikings Alive is shown all day on the ceilings and wall inside the museum.
Spending fun historical time with family and friends and taking beautiful souvenir photos
Akershus Castle
Akershus Castle, located just outside of Oslo, is a must-see tourist attraction. It's the city's oldest mediaeval castle and was built to serve as a watchtower and royal residence at the same time. When Akershus was one of Norway's four major districts and included most of Eastern Norway, Akershus Castle was the name and focal point of its feudal centre and later its main county. The castle was formerly a part of both the larger Akershus county and the smaller Akershus sub-county, both of which existed until 1919.
Located at Akershus Castle, the Norwegian Military History Museum covers the period from the Middle Ages until World War II. The exhibits at the Armed Forces Museum are always interesting. You can learn about Norway's military history here, from the Middle Ages to the post-World War II years. The museum has many fascinating and one-of-a-kind items, and it's completely free to visit! An enjoyable café with cold food, cakes, and a variety of coffees is available at the Armed Forces Museum. It also has a museum shop.
3 Tourist activities in Akershus Oslo Castle
Visiting Akershus Castle is like taking a time machine back to the 13th century, when it was built.
The castle is one of the four major regions of Norway which included most of Eastern Norway. The castle itself was located within the Akershus county
Entrance to the gardens is free and is a lovely walk around the old castle, church and barracks including the protective wall that offers great views of the harbor and city from the water.
The castle itself is free to enter and has many museums within the Museum of Resistance and the Museum of the Armed Forces.
The Royal Palace in Oslo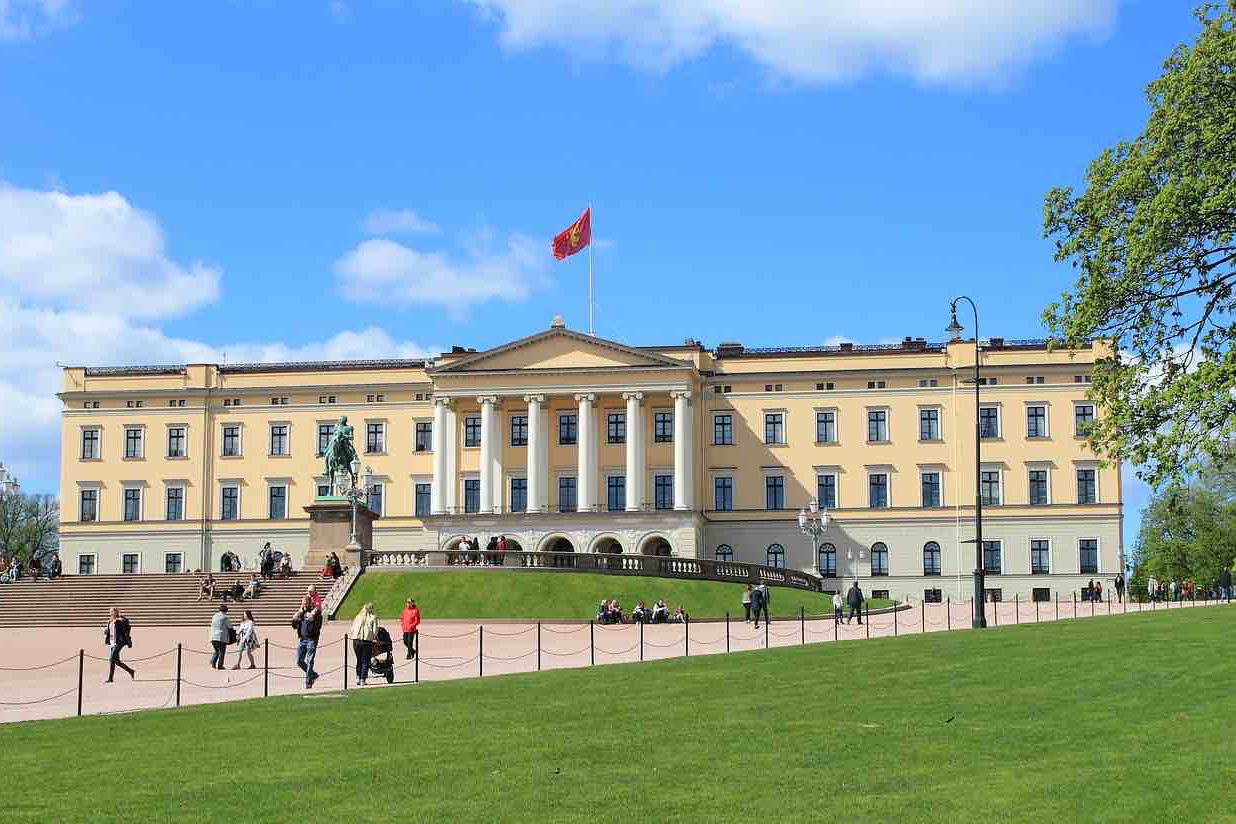 The royal palace in Oslo, Norway, was built in the first half of the nineteenth century as a residence for King Charles I of Norway. King Gustav III of Sweden and Norway, who was born in France and ruled from Stockholm, now resides in the palace.
Oslo's most popular tourist attraction is the Royal Palace of Norway, which is right in the heart of the city. It has a large yard and a garden on either side, and unlike most royal residences, its main gate can be used to access it and take memorial photos. I chose to go to the Norwegian Royal Palace because tickets can be reserved ahead of time, and guided tours are only available during the summer for an hour and include stops in 12 rooms, including the dining hall and the Palace Church.
Atop Bellevue Hill at Karl Johansgate's far end, the Royal Palace in Oslo is home to Norway's royal family. The palace is a significant historical and architectural landmark in Norway, as well as a popular tourist attraction. It also serves as a powerful symbol for the country. A decade and a half of construction went into the palace, and King Oscar I was the first Norwegian monarch to occupy it before his coronation.
8 tourist activities at the Royal Palace in Oslo
First of all, you can enjoy a tour around Oslo, all the way to Karl Johan Street, which has many interesting offerings and facilities.
And when you reach the palace, you can buy a ticket for an internal tour, or enjoy its picturesque gardens, which include statues, lakes and bridges, amidst the charming nature.
Then you can enter the royal palace on a guided tour, which includes many facilities that include antiques, statues and huge chandeliers.
The palace also offers tours of the picturesque Oscar Hall, which includes three floors in the charming historical building, which includes the most beautiful decorations.
After completing the tour of the palace, visitors can visit the gift shop which includes many royal souvenirs, greeting cards and books.
Then finish your tour by attending the Change of Guards Show, which includes a parade of the guards' march while inspecting their equipment and weapons, and takes about 40 minutes.
After completing the tour of the palace, visitors can visit the gift shop which includes many royal souvenirs, greeting cards and books.
Then finish your tour by attending the Change of Guards Show, which includes a parade of the guards' walk and inspect their equipment and weapons, and takes about 40 minutes.
Nobel Peace Center
A museum dedicated to the Nobel Peace Prize and the values it represents can be found in Oslo, Norway's Nobel Peace Center (Norwegian: Nobles Freedsenter). Culture and politics meet at the centre, which helps to stimulate discussion on hot-button topics such as war and peace and conflict resolution.
At a ceremony attended by members of the Royal Families of Norway and Canada, His Majesty King Harald V of Norway opened the Nobel Peace Center in 2005. Wangari Maathai, the 2010 Nobel Peace Prize winner, was also in attendance. To date, more than 400,000 people have come to the centre since it first opened.
9 tourist activities can at the Nobel Peace Center
Spreading scientific cultures and stimulating creativity and innovation
Presenting all Nobel Peace Prizes
Organizing scientific exhibitions, literary concerts and scientific conferences
Publication of information on Alfred Nobel and Nobel Prizes.
It contains an explanation in Arabic, so you do not need a translator
You will learn about the history and the annual Peace Prize selection process
Visit the Nobel Chamber to read the story of its founder, Alfred Nobel
She walks through a temporary exhibition dedicated to the current Peace Prize winners and their cause (Dr. Denis Mukwege and Nadia Mourad, during our visit in 2019).
To learn about the history of Nobel Peace Prize recipients and recipients, visit the Nobel Peace Center
---
What to do in Oslo ?
 Take a walk in the center
The city's picturesque cobblestone pathways lead to the most popular tourist attractions, which are all easily accessible on foot. Oslo Cathedral, Astrup Fearnley Museum of Modern Art, and the Akershus Citadel are all must-sees while in the city.
 Go to the Royal Palace
The Royal Palace in Oslo serves as the official residence of Norway's monarchy. If it's not open to the public, you can only admire its grandeur and witness the changing of the guard.
Escape to Frognerparken Park
For rest and recreation, it's the city's most well-known spot. It's a great place to go swimming, have a picnic with the family, or see the many sculptures by Gustav Vigeland.
Attend an opera concert
Take a moment to admire the building's minimalist architecture, which is the pride of Oslo, before entering and climbing to the top. Not only do operas take place here, but there are also plays and ballets.
Go to the Natural History Museum
Natural history museums in the United States date back to the founding of the institution. Exhibits include live plants, zoological galleries and primate enclosures.
---
What is the best time to visit Oslo, Norway?
Because Oslo is a year-round destination, there are no bad times to go. Summer is in full swing in July, thanks to the longer days and diverse cultural offerings. Beginning in December, snowfalls enhance the romance of the end-of-year festivities.
---
How to travel to Oslo, Norway?
Plane
A 50-kilometer drive from the city limits will get you to Oslo's main international airport, Gardermoen. The train is the best mode of transportation for getting to the centre because it is both practical and fast. You can also take a bus or a taxi instead.
Train
The train ride from France to Oslo is straightforward, but it requires a lot of time. Going through Copenhagen and stopping in Gothenburg on the way has the most direct route to Oslo. Oslo's Central Station is located at Jernbanetorget.
Car + ferry
It takes 19:30 hours to travel from Paris to Oslo, a distance of 1728 miles. A 3-hour ferry ride from northern Denmark to Norway is part of your itinerary. At Kirkegata, merge onto the E18 toward Skippergata (exit 4).
Car
FlixBus, a coach company, offers 29-hour Paris-to-Oslo trips, for example. You'll first take a bus to Copenhagen, then a flight to Oslo, where your journey will culminate. Despite its length, this option is the most cost-effective.
---
Where to stay in Oslo, Norway?
Oslo has a wide range of accommodations to suit all budgets. The Thief Hotel, Scandic Victoria, and the Grand Oslo Hotel are all four-star luxury accommodations. In the event that you have a smaller spending limit, other less expensive choices include the First Hotel Grims Grenka and the Oslo City Apartment.
Popular neighborhoods in Oslo
Norwegian capital Oslo's city centre is where the majority of its attractions are located. While you're there, book a room at a hotel and take a tour of the National Gallery.
Grünerlkka: Once a working-class area, this area is now a hotspot for nightlife and retail therapy. The options for places to go out and have a good time are plentiful in this hip city.
Oslo East: There is a lot to do for families in Oslo East, especially if you're looking for peace and quiet as well as cultural opportunities. Zoo, botanical garden, and Munch museum are just a few of the attractions found in the area, to name just a few.
---
How to get around in Oslo ?
Public transport
With an excellent public transportation system serving the entire city and its surrounding suburbs, Oslo is a great place to live. There is a flat rate of NOK 30 for the first 30 kilometres of travel. With the Oslo Pass, you'll have unlimited use of buses, metros, ferries, trams, and trains throughout the city.
Taxi
Taxis are an option for late-night trips back to the hotel, but they can be pricey. It costs NOK 14 per kilometre to take a taxi. Credit cards are accepted as payment, which gives them an advantage.
Car
In the city centre, you can get by without a car because everything can be done on foot. However, a car is required for trips to the nearby fjords. There are numerous rental agencies, particularly near the airport, where you can find a room for NOK 230 per day.
Bike
In addition, the city offers a unique bicycle rental service. It's a cheap, easy, and environmentally friendly way to get around town.
---
Cost of living in Oslo
Shopping districts
There are numerous shopping districts in Oslo, including Bogstadveien Street, the city's fashion and design mecca, where you can find the world's most well-known brands. Shopping is more enjoyable in Grünerlkka, where vintage shops abound. Sundays are for the antiques and artisan fair, which is a must-see.
Supermarkets and items
If you shop regularly at Rema 1000 or Spar, you can save money even though Olso has a higher cost of living than most European countries. For instance, a kilo of apples costs NOK 24.
---
Where to eat in Oslo ?
Oslo, as a true culinary city, offers a wide range of cuisines under NOK 200, including traditional Norwegian fare as well as international fare. Other authentic choices like Statholderens mat og vinkjeller and the Fjord Restaurant are also worth a visit, in addition to the city's well-known gourmet restaurant Maaemo. As long as your budget allows, Pizza da Mimmo will satisfy your cravings with authentic Italian fare at low prices.
---
Photo tour of Oslo City
Take a look at the photos below to learn about some of Oslo's best attractions:
---
Video Virtual Tour of Oslo, Norway
---
Facebook Comments