Hotels
Tourist Attractions
Ridanna Valley, A Great Destination for Relaxation and Spa
Hotel Schneeberg Resort & Spa offers great spa services
A three-hour drive from Munich brings you to the Ridnaun Valley where you'll find the Hotel Schneeberg Resort & Spa, perched at an elevation of 1,417 metres above sea level.
For visitors, there is an over 8,000-square-metre health and swimming area, as well as beauty and massage services. Another distinct hotel atmosphere is provided by the fresh mountain air and mouth-watering South Tyrolean cuisine.
Climbing nearby peaks is easy from the hotel; you can go on foot, bike, or e-bike. A bike rental shop is located right across the street from the motel. Hiking in the surrounding mountains is a dream come true thanks to the stunning scenery and amazing hikes. Also popular with tourists are activities like horseback riding, mini-golf, and football.
The popular panorama event sauna, with its huge glass front and a view of the Ridanna Valley, is the perfect place to unwind after a long day of activities. Indoor, outdoor, and whirlpool pools are available year-round for bathing pleasure. Relaxation and rejuvenation can be found in the vast water world, which includes an indoor rock pool, an adventure pool, a rasul bath, a salt inhalation bath, an aroma shower, a Kneipp facility, and a panorama whirlpool. These facilities relieve stress and provide energy for daily activities. In the sauna, guests can relax their muscles, increase circulation, and improve their natural defences while on a health tour around the world. The wide range of culinary options, which appeal to a wide range of palates, can therefore be enjoyed in a tranquil setting.
---
Above the roofs of Merano
Vacation in luxury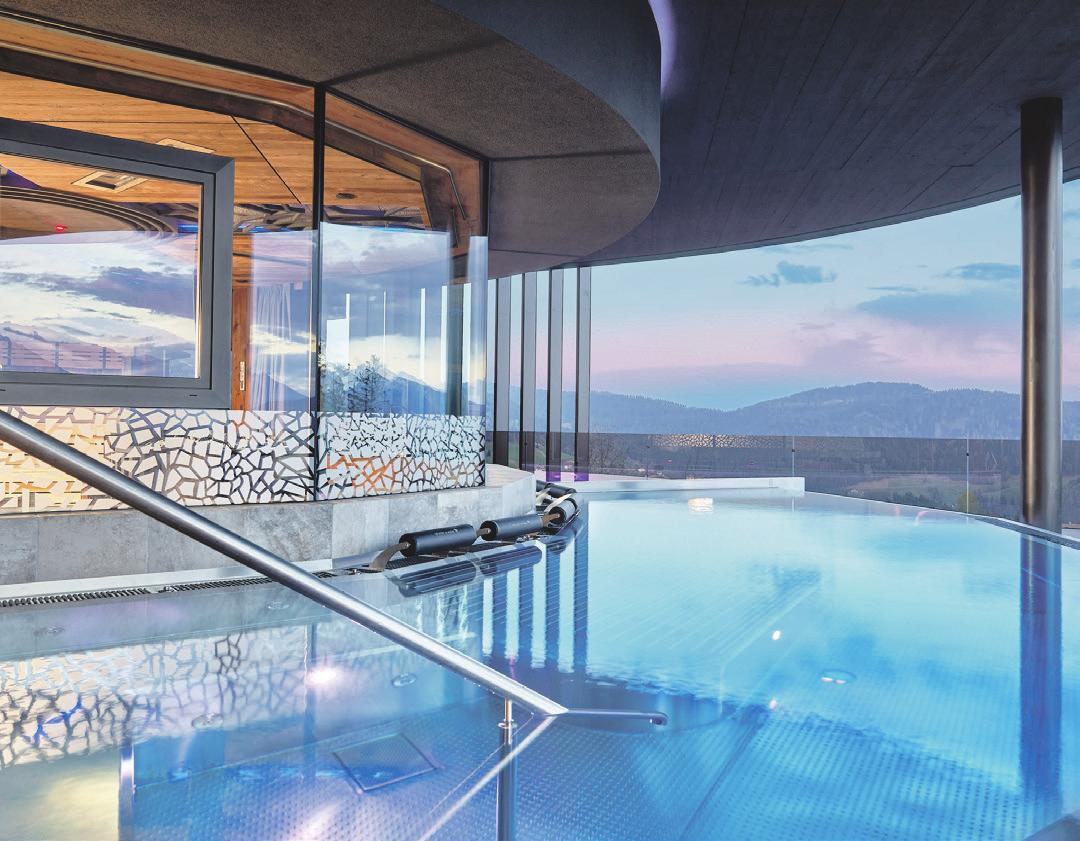 Avelengo, in South Tyrol, has something spectacular to offer no matter the season. When autumn begins to send its first signals, the air becomes crisper and cleaner and nature begins to work again in brilliant golds and scarlets. This is the best time of year to be outside.

Located high above Merano, the 5-star Hotel Chalet Mirabell offers spectacular views of the hiking and skiing region "Merano 2000." Have a wonderful time. You can look forward to casual luxury and unforgettable holiday experiences for two or the entire family in the 6,000 square metre premium spa. Allow yourself to be thoroughly pampered. Last but not least, there's the breathtaking view that greets guests from the moment they wake up until they go to sleep at night in their cosy beds. Mirabell's gourmet experts know that in addition to the surrounding mountains, there are also gastronomic peaks to conquer.
---
Active, relax, enjoyment
Unmistakable vacation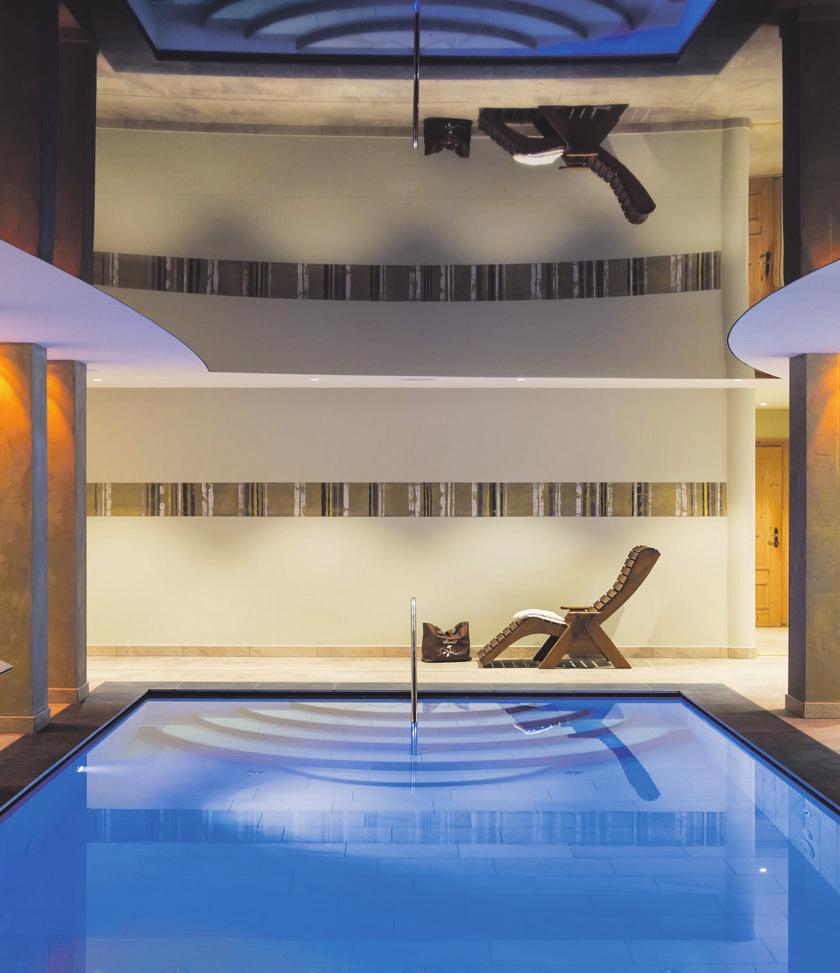 the Hotel Wiesnerhof in Wiesen is a charming family-run establishment located in the picturesque Pfitsch Valley, a short distance from the historic town centre of Sterzing.

At Wiesnerhof, you can look forward to an unforgettable natural vacation filled with unforgettable experiences, tranquilly, relaxation, and enjoyment. Warm colours, a welcoming atmosphere, dedicated service, and comfortable, lovingly designed rooms will make guests feel right at home during their stay.
The indoor pool and whirlpool in the wellness centre provide both relaxation and entertainment. An organic and aromatic steam bath, as well as a Finnish sauna, are all part of the spa's sauna landscape. On to the Kneipp pool, tea bar, or sunbathing lawn we go! The wellness package includes a variety of services, including massages, baths, and aesthetic procedures.
There is a wide range of cuisine to choose from, including refined regional and Mediterranean specialties. The perfect sip from the wine cellar brings the meal to a close. Due to its location in the Eisack Valley and proximity to the Wipptal's major ski areas, the hotel is an excellent starting point for an active South Tyrolean summer or winter vacation.
Facebook Comments